LET'S GO
Hunting!
Your one-stop shop for
all of your Hunting needs.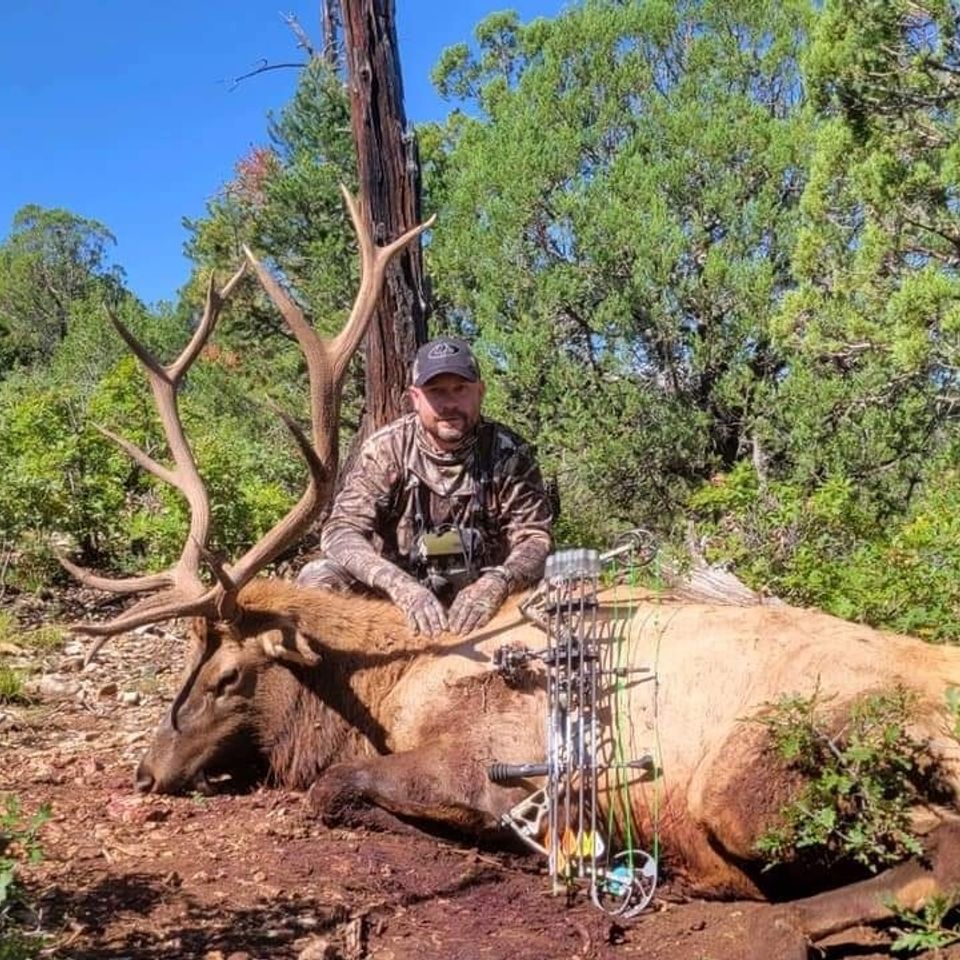 ELKGUYD'S HUNTING SERVICE




Serving Las Cruces, New Mexico Since 2007
Hello everyone and welcome to ElkGuyd's Big Game Hunting Service. My Service is dedicated to anyone that has ever wanted to experience a great elk hunt with plenty of close encounters, great camaraderie, and a good possibility of harvesting a trophy bull elk at an affordable price ...

Outfitter # 0-3337

EXPERIENCE THE DIFFERENCE

Discover What Makes Us The Best Elk Guide Service in The Lincoln National Forest! (Near Pinon, New Mexico)

Our Elk Hunting Service is family owned and proud to serve our community.

We keep our prices competitive and affordable to offer our customers the most value. Our friendly and knowledgeable staff are hunting enthusiasts just like you and are happy to help you.
As your outfitter/guide, regardless of the harvest, your hunting experience with our service will be a treasured memory for you.
PRODUCTS & SERVICESLocation: Unit 34
Sacramento Mountains in the Lincoln National Forest.


Most of the hunting areas elevation is between 6, 500 to 8, 500 feet made up of Juniper, Pinon, Cedar and Oak Brush.
Additional hunt package rates based on your needs and the size of your group will be considered. We are here to make your hunt a memorable one.
NOTE:

A 30% cancellation fee will be charged if the contract is cancelled before 30 days of the hunt. A 50% cancellation fee will be charged if your hunt is cancelled with less than 30 days of your hunt start date.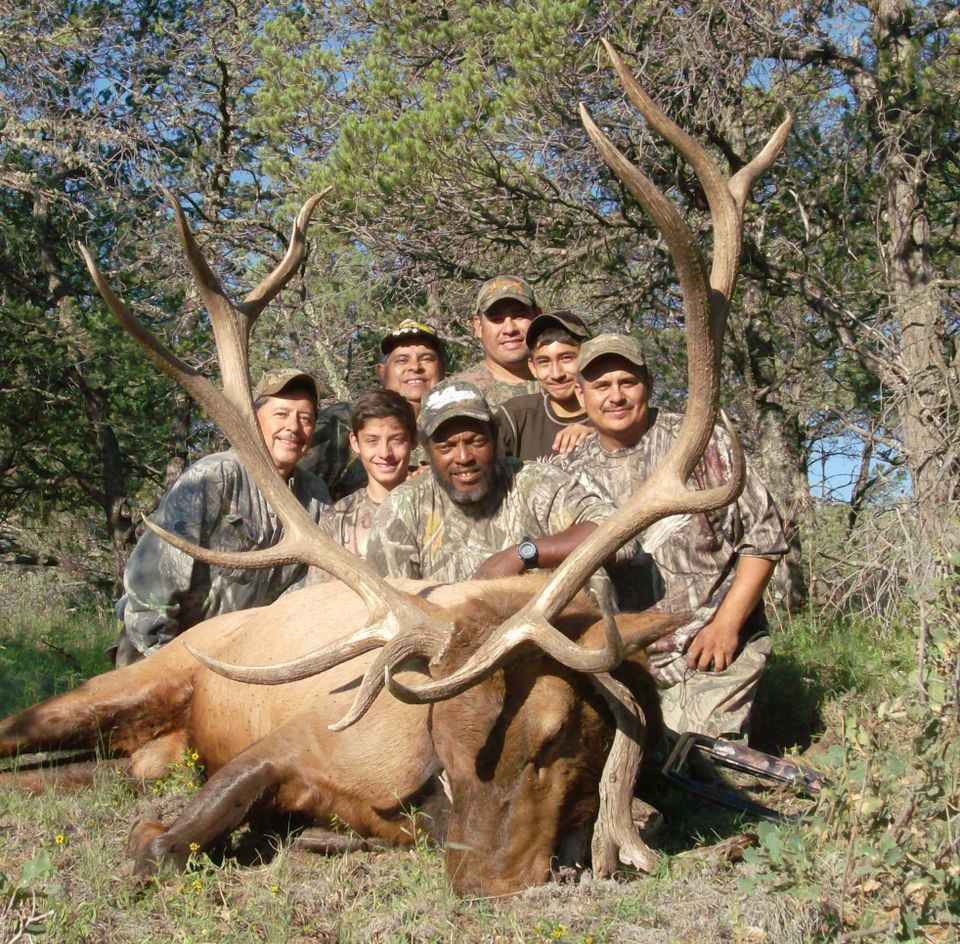 FULLY GUIDED HUNTING SERVICE PACKAGE




#1 ELK PACKAGE GUIDE SERVICE IN NEW MEXICO
$5,500.00 each hunter (5-day hunt)(1on1/five days guide service) Boarding accommodations, all meals provided, camp supplies, maps, plus retrieval of downed animal, caring of the meat, and capping of trophy head.  Note: this does not include the processing of the meat. (Approximate cost for an elk is about $250.00)

Additional hunt package rates based on your needs and the size of your group will be considered. We   are here to make your hunt a memorable one.
CHECK OUT OUR REVIEWS




Hundreds of Satisfied Customers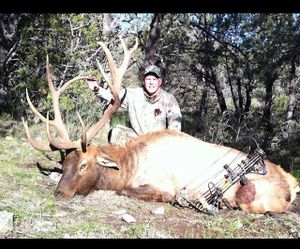 "Reyne Roman can call water out of rock! World class caller and guide making sure it's about you the hunter! Doing everything he can to make dreams come true!"

- Bob Purser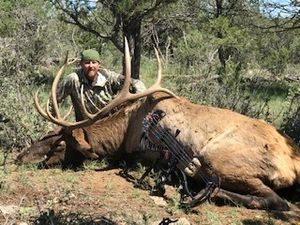 "Reyne and the team provide a great hunt and experience.  From the knowledgeable  guides that go the extra mile to the hot showers,food and TV once the day is done.  I have been fortunate enough to get my elk 4 of the 5 years I and had shot opportunities every year.  I killed this bull on the last day of the 2019 second archery hunt."
- Justin Buttram.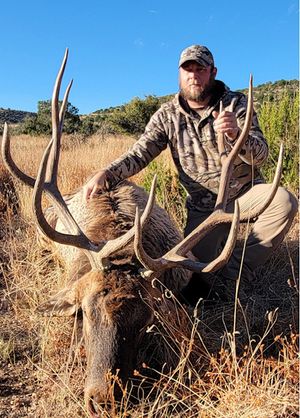 "I've never booked an outfitted hunt, but I can't imagine many being much better. Accommodations were clean, comfortable, and warm. Food was very good, and filling.
The guides worked as a team, and kept the hunters aware of possible situations from where we would be hunting. The group spent a lot of time preparing for their hunts keeping track of elk in the area, and ways to hunt. Definitely will return if I can draw a tag in the future. Willing to provide a reference for anyone who would like any questions answered about my experience or what to expect."

- DJ Ellis.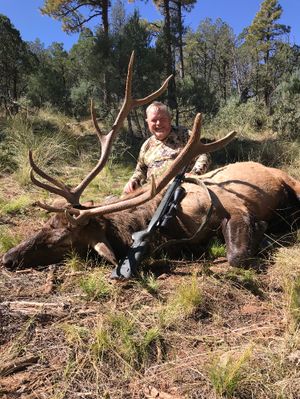 1. Knowledge = of the land and animals ️️️️️
★★★★★
2. Scouting = ️️️Knowing where the animals are 
★★★★★
3. Accommodation = ️️️️️
★★★★★
4. Personnel = outstanding . All hands on deck when harvesting animal ️️️️️
★★★★★
'This is the finest true elk hunting experience outfit . I intend to return for many years! THANK YOU!!"

- Doug Fishe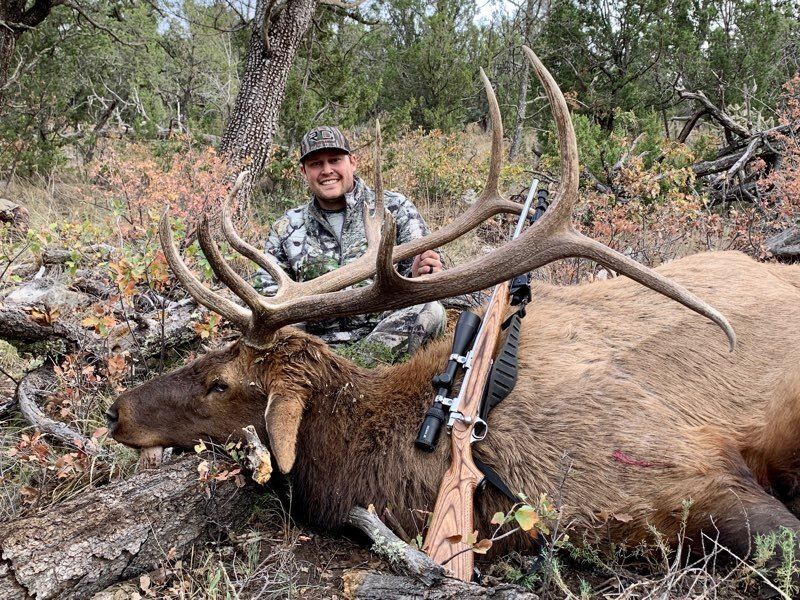 I was lucky enough to get referred to Elk Guyds 3 years ago, and I promise every year i can make it that's where I'm going! Reyne, Armando, Ernie, Tim and staff are all great people and have become family to me over the last 3 years. Having a high elk population and big bulls is just an added bonus. 5 stars all across the board for big bulls, great guides, good food, and lots of laughs!

- Ryan Koelsch
DEADLINE TO APPLY FOR THE NEW MEXICOBIG GAME LOTTERY IS

MARCH 22, 2023
If you have any questions in the meantime,
please give us a call and we will be more than happy to help you.

QUESTIONS? JUST ASK US.
Give us a call or send us a message using the form below.